30. January 2023 By Prabhupada News 5 Comments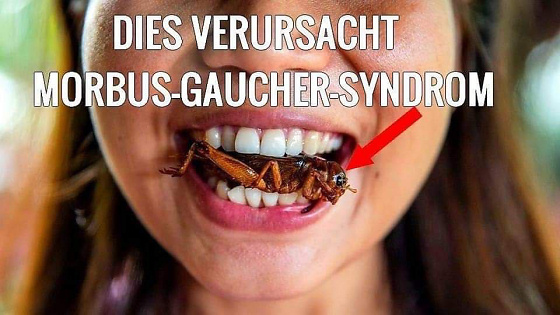 WHAT IS MORBUS GAUCHER SYNDROM?
WARNING! FOOD WHICH CONTAINS INSECTS IS DANGEROUS TO YOUR HEALTH!
Śrīla Prabhupāda: Chinese, they eat everything. (laughter) They eat rats also. Rats, snakes. They are caṇḍālas. (outcast, untouchable)
The notion of eating insects is already enough to make most people's stomachs crawl, yet the EU wants to introduce insects into our food. Cricket flour is already being said to being a major additive in many foods.
Do not eat food that contains insects of any kind. It is Dangerous for your health. Crickets have chitin in it along with other insects. Scientific Reports says: Chitosan promotes cancer progression and stem cell properties in association with Wnt signaling in colon and hepatocellular carcinoma cells. (Download PDF)
The warning is out! – crickets are in your food, they are putting crickets in a lot of foods, including foods grocery stores, dog and cat food, and many other things like fast food restaurants, is it a multi billion dollar industry, pushing the so called food shortage. It will be getting worse.
Next time you go shopping, look out for these names on the package label:
• Ingredients derived from a bioengineered source,
• Novel food,
• High Protein – (from insects)
• Cricket Flour,
• Acheta domesticus – (House cricket)
• Migratory locust –  (Locusta migratoria)
• Tenebrio molitor – (mealworms)
• Alphitobius diaperinus – (lesser mealworm, grain mould beetle)
• Carmine (cochineal) – (beetle)
• Cochineal extract "E120" – (beetle)
• E 904 – (Lacca, Gum paint scale insect)
• E 120 – (red Carmin, crashed beetle bug)

Carmine also called cochineal – it is used in popular food color, used in yogurt, candy, gelatin, meat, and beverages including fruit juices. The pigment is produced from carminic acid, which is extracted from some scale insects such as beetles.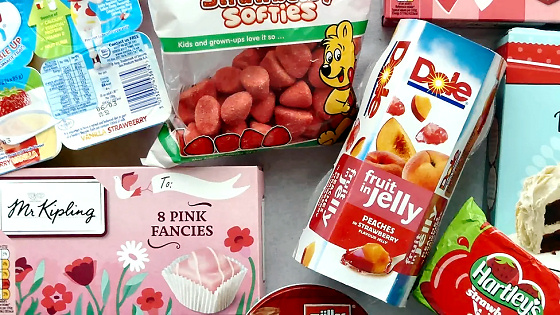 All these products contain the natural food colouring carmine,
which is made from an insect called cochineal, a beetle bug.
By Helen Soteriou: "If you are horrified by the thought of eating insects, the bad news is that you have probably done so many, many times. This is because one of the most widely used red food colourings – carmine – is made from crushed up bugs, from beetles. The insects used to make carmine are called cochineal, and are native to Latin America where they live on cacti."
Crickets and other insects contain CHITIN which cannot be processed by our human body. Over time the unprocessed chitin deposits in the body will develop into cancer, see above PDF.
Humans can not digest chitin, a polymer of glucose. Chitin is the molecule that is used make the exoskeleton of crabs, crickets etc. and other insects. Unless you are a bird or reptile you can not digest it. Eating insects (chitin) can have major medical consequences on humans. [Read More…]
prabhupadanugas