16. August 2019 By Prabhupada News 3 Comments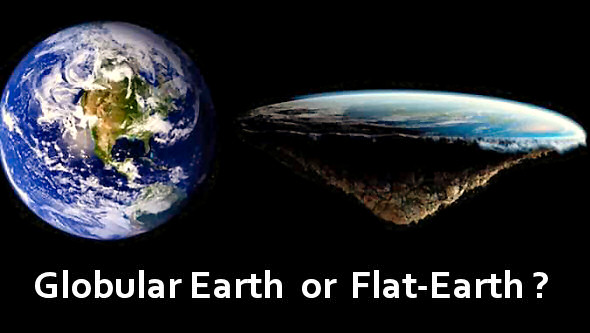 How to Totally Demolish Mayesvara dasa's Bogus Flat-Earth Theory
BY: MAYESVARA DASA
Jun 26, 2019 —IRELAND (SUN) —
The following is a reply to Rajasekhara dasa's article, "Prabhupada's Globular Earth".
Has Mayesvara dasa finally seen the light after reading Rajasekhara dasa's latest article? Sadly (for some), the author has not recanted his heretical beliefs, but by way of reply we would like to help Rajasekhara Prabhu's cause by showing how to construct an argument that will totally demolish Mayesvara dasa's bogus flat-Earth theory once and for all.
In our previous encounter with Rajasekhara Prabhu, the discussion opened with the endearingly titled: "Total Demolition of Mayesvara's Bogus Flat-Earth Theory". Being in no mood for compromise with infidels, Rajasekhara dasa's hurled further thunderbolts in the form of papers such as "Flat Earth—Completely Flattened" and "Failure of Flat-Earth Fanaticism". Steadfast in his resolve, Rajasekhara dasa remains undaunted by the opinion of some that his own arguments were demolished, flattened, and finished in the process. See here, here, and here.
In a recent article I happened to mention that Rajasekhara dasa had left the previous debate being unable to reply any further. Rajasekhara dasa informs us that this was not the case, and that he withdrew from the debate being unhappy with the editing of his articles at Sampradaya Sun. For the record, Rocana Prabhu also suggested changes to one of my own papers as he felt I had not presented Srila Prabhupada correctly. I was very happy for the constructive criticism, and made the appropriate changes. In any case, now that Rocana Prabhu has graciously returned Rajasekhara dasa to an edit-free platform, we look forward to Rajasekhara Prabhu's reply to our previously unanswered contentions. [Read More…]
prabhupadanugas