14. October 2018 By Prabhupada News 4 Comments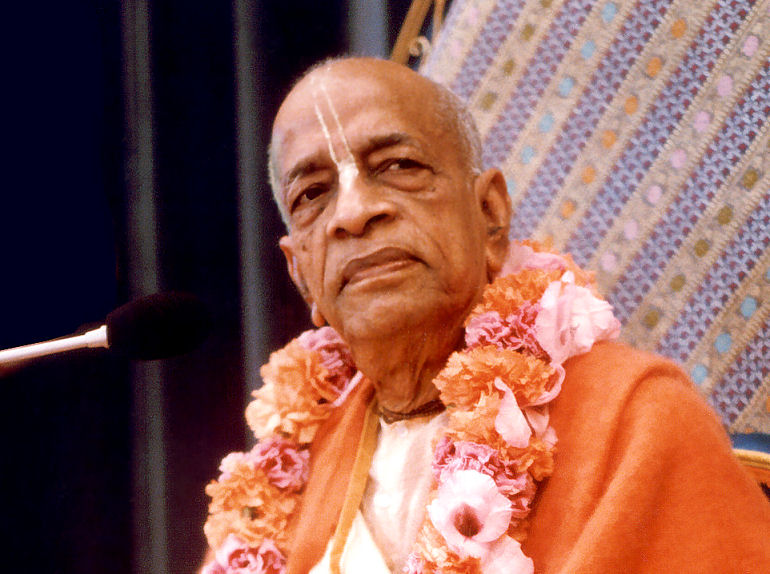 The Failure of Gaudiya Matha / Iskcon
Compiled by: Prabhupadanugas
Srila Prabhupada explains why Gaudia Math / ISKCON failed after he left:
"Why this Gaudiya Matha failed? Because they tried to become more than guru."
In the following quotes, we find Srila Prabhupada's clear condemnation of acarya/guru by GBC appointment/no objection. And Srila Prabhupada's clear instruction that the 'appointment of gurus 'not be followed within ISKCON. Unfortunately, by the quotes we are left to conclude that all the diksa-gurus appointed by the GBC and the GBC themselves are being disobedient to Srila Prabhupada. Thus, their eventual gross falldown is practically unavoidable, because their initial assumption of "diksa-guruship by GBC appointment" is in itself the falldown of disregarding the order of one's spiritual master, the 3rd offence against the Holy Name:
As Srila Prabhupada stated in a letter to Rupanuga P. on 28th April 1974:
"In the latter days of my Guru Maharaja he was very disgusted. Actually, he left this world earlier, otherwise he would have continued to live for more years. Still he requested his disciples to form a strong Governing body for preaching the cult of Caitanya Mahaprabhu. He never recommended anyone to be acarya of the Gaudiya Math. But Sridhara Maharaja is responsible for disobeying this order of Guru Maharaja, and he and others who are already dead unnecessarily thought that there must be one acarya.
"If Guru Maharaja could have seen someone who was qualified at that time to be acarya, he would have mentioned, because on the night before he passed away he talked of so many things, but never mentioned an acarya. His idea was acarya was NOT to be nominated amongst the governing body. He said openly you make a GBC and conduct the mission. So his idea was amongst the members of GBC who would come out successful and self-effulgent acarya would be automatically selected. So Sridhara Maharaja and his two associate gentlemen unauthorizedly selected one acarya and later it proved a failure. The result is now everyone is claiming to be acarya even though they may be kanistha adhikari with no ability to preach. In some of the camps, the acarya is being changed three times a year. THEREFORE, WE MAY NOT COMMIT THE SAME MISTAKE IN OUR ISKCON CAMP. Actually amongst my Godbrothers no one is qualified to become acarya. So it is better not to mix with my Godbrothers very intimately because instead of inspiring our students and disciples they may sometimes pollute them. This attempt was made previously by them, especially Madhava Maharaja and Tirtha Maharaja and Bon Maharaja but somehow or other I saved the situation. This is going on. We shall be very careful about them and not mix with them. This is my instruction to you all. They cannot help us in our movement, but they are very competent to harm our natural progress. So we must be very careful about them." [Read More…]
prabhupadanugas