13. August 2020 By Prabhupada News Leave a Comment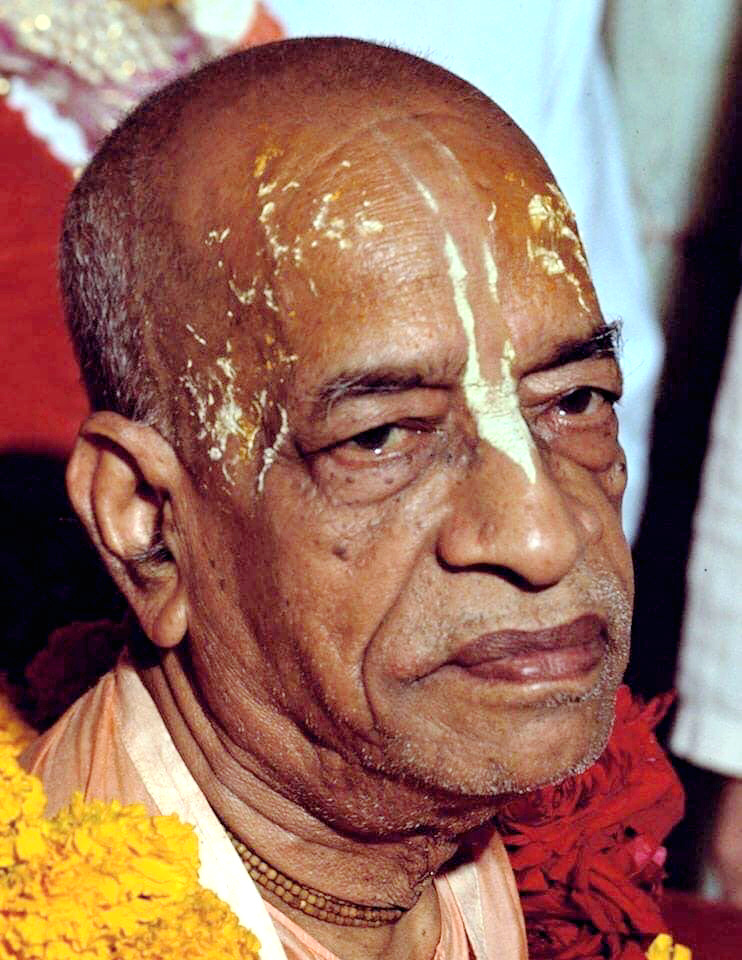 Śrī Guru Praṇāma
Obeisances To The spiritual Master
oṁ ajñāna-timirāndhasya jñānāñjana-śalākayā
cakṣur unmīlitaṁ yena tasmai śrī-gurave namaḥ
I offer my respectful obeisances unto my spiritual master, who has opened my eyes, blinded by the darkness of ignorance, with the torchlight of knowledge.
Śrīla Prabhupāda Praṇati:
nāma oṁ viṣṇu-pādāya kṛṣṇa-preṣṭhāya bhū-tale
śrīmate bhaktivedānta-svāmin iti nāmine
I offer my respectful obeisances unto His Divine Grace A. C. Bhaktivedanta Swami Prabhupāda, who is very dear to Lord Kṛṣṇa, having taken shelter at His lotus feet.
namas te sārasvate deve gaura-vāṇī-pracāriṇe
nirviśeṣa-śūnyavādi-pāścātya-deśa-tāriṇe
Our respectful obeisances are unto you, O spiritual master, servant of Sarasvatī Gosvāmī. You are kindly preaching the message of Lord Caitanyadeva and delivering the Western countries, which are filled with impersonalism and voidism.
Śrī Śrī Gurv-aṣṭaka:
1.
samsara-davanala-lidha-loka-
trāṇāya karunya-ghanaghanatwam
prāptasya kalyāṇa-guṇārṇavasya
vande guroḥ sri-charanaravindam
The spiritual master is receiving benediction from the ocean of mercy. Just as a cloud pours water on a forest fire to extinguish it, so the spiritual master delivers the materially afflicted world by extinguishing the blazing fire of material existence. I offer my respectful obeisances unto the lotus feet of such a spiritual master, who is an ocean of auspicious qualities.
2.
mahapraboh kirtana-nritya-gita-
vāditra-mādyan-manaso rasena
romancha-kampashru-taranga-bhajo
vande guroḥ sri-charanaravindam
Chanting the holy name, dancing in ecstasy, singing, and playing musical instruments, the spiritual master is always gladdened by the saṅkīrtana movement of Lord Caitanya Mahāprabhu. Because he is relishing the mellows of pure devotion within his mind, sometimes his hair stands on end, he feels quivering in his body, and tears flow from his eyes like waves. I offer my respectful obeisances unto the lotus feet of such a spiritual master. [Read More…]
prabhupadanugas