3. February 2020 By Prabhupada News 3 Comments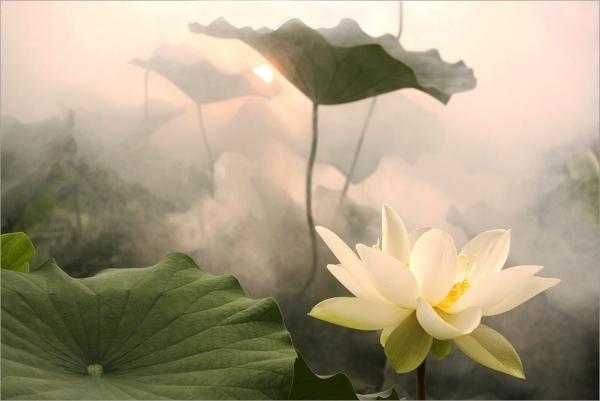 What I've Learned About Cancer and Srila Prabhupada's Heart Attacks
by Anuttama Dasi
I discovered that I have a breast tumor about 3 years ago while I was showering. It was a shock. In that instant, as I was soaping my body, I realized that if I didn't take some drastic action, I was likely to be having a change of bodies much sooner than I had anticipated.
It was just a small tumor, a hard mass about the size of the tip of my little finger. I realized that I would have to make some choices regarding whether to seek medical intervention or pursue trying alternative remedies. Naturally I would have liked to discuss my options with my husband but I realized that if I shared the reality of my situation that his mind would be horribly disturbed. The only other person that I could confide in was my daughter, but we had had an odd falling out the previous Christmas and we hadn't spoken for months and months.
I decided to keep my condition to myself and to pursue a course of action that seemed reasonable at the time. We didn't have health insurance and even if we had, I'm very wary of the so-called health industry that seems to have policies more for the purpose of them making huge profits than for helping people with health challenges.
The first thing I did was to discuss my desire to become much more serious about spiritual life with my husband. He was very receptive and we made some changes to our routines which included getting up on a more regulated schedule for morning sadhana and canceling our Netflix account. The evening time that we'd been watching movies now became devoted to reading Srila Prabhupada's books.
I also embarked on a strict raw food diet which I maintained for over six months and tried a number of herbal and other remedies.
At the end of the first six months on the raw food diet, I'd lost a lot of weight and was much more conscious of Krsna, but the tumor hadn't shrunk and I still felt achy and tired most of the time. Then I found out about Jim Humble's discovery that a common water purifying chemical would cure most diseases including cancer. He calls his remedy Miracle Mineral Solution (MMS) because it is a mineral, chlorine dioxide, that contains free oxygen molecules that help the body combat disease, especially microbes, parasites and fungi.
After doing research on MMS and hearing many very compelling testimonials, I ordered the sodium chlorite to make the chlorine dioxide. I also purchased calcium hypochlorite, a mineral with even more extra oxygen that was recommended by Jim Humble's organization for cancer.
The MMS worked like magic for my energy level. Suddenly I needed much less sleep, my thoughts were clearer and I was much less achy. It was difficult to take, however because it needed to be taken on an empty stomach: any food in the system would quickly absorb the free oxygen molecules. Additionally because the chlorine dioxide quickly converted to sodium chloride (salt) within an hour or two, at least 6 doses needed to be consumed per day. That meant that I had to be thinking about my medicine routine (and the tumor) constantly.
While I felt much better, the MMS did not shrink the tumor. In fact it seemed to be slowly growing during the two years of so that I regularly took the MMS. At one point I started having a reaction to the calcium hypochlorite and started vomiting the dose. When the vomit started to contain small amounts of blood, I discontinued taking it and only took the chlorine dioxide.
The tumor continued to grow. [Read More…]
prabhupadanugas